10″ Deadpool Funko Pop are one the way!
We have a sneak peak of the upcoming 10 inch Deadpool Funko Pops!
They seems to be exclusive to Walmart in the US!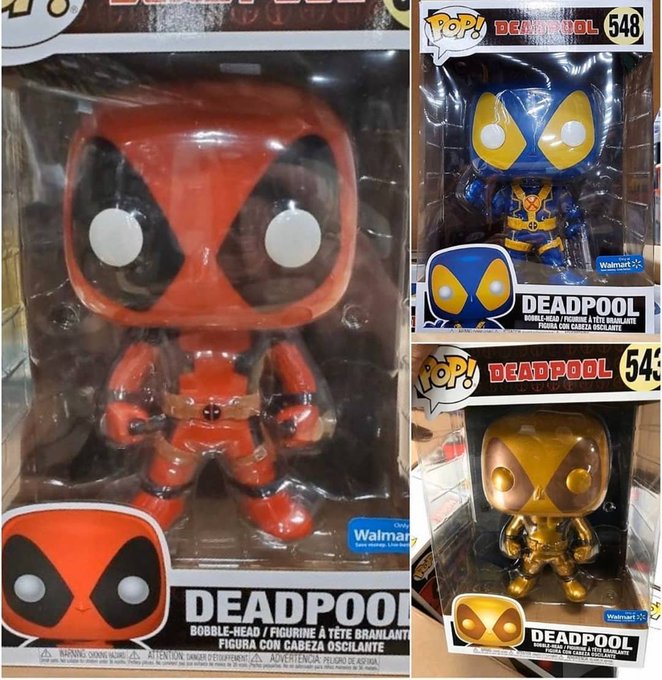 Deadpool, whose real name is Wade Wilson, is a disfigured mercenary with the superhuman ability of an accelerated healing factor and physical prowess. The character is known as the "Merc with a Mouth" because of his tendency to talk and joke constantly, including breaking the fourth wall for humorous effect and running gags.
Check out My Top Ten Marvel Funko Pop